Online Order
Login Here

Welcome to Sugar Land Courier Services
Thank you for visiting Sugar Land Couriers web site which is the only company you need to know for all of your delivery needs! We are an experienced, full service courier that's been serving the Greater Houston area and beyond more than a decade; and have been recognized for our accomplishments with coveted "supplier of the year" award on more than one occasion. Visit us to pick up and deliver everything from large loads to small, important envelopes –across town, or across the country! Twenty-four seven, go with a winner: Sugar Land Couriers!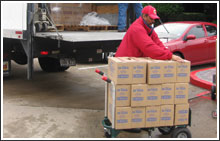 In today's demanding business world, getting and keeping customers is crucial. It helps to have a competitive advantage. That's where Sugar Land Couriers can help. For instance, the reputation of manufacturer relies on the prompt shipment finished goods to customers… on time and in good condition. Attorneys often require a client's signature on important documents in a hurry… a client who resides out of the city or across the town. Retail store owners routinely find it necessary to transfer stock from one location to another to satisfy customer demands. In all cases, Sugar Land Couriers can provide the transportation solution—24/7! We're in business make your business more efficient and successful.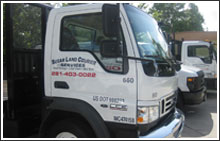 Sugar Land Couriers serves the finest customers in our community. We're proud to call Chevron Texaco, Schlumberger, Shell, Parker-Hannifen, Laird Plastics, Citgo, Wells Fargo and PSI our customers. We also serve other major companies including Foley's, Nalco, Goldman-Sachs, and Century Maintenance Supply. While it's true you'll find some of the most successful and prestigious companies on our customers list, you will also discover we give the same level of courteous and professional service to small firms and sole proprietors. Customer service is one of the main reasons Sugar Land Couriers has been recognized as National Supplier of the Year! Don't you deserve that kind of business?
Website Developed by: